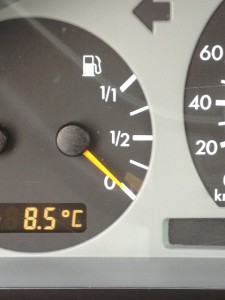 Fuel pumps on vehicles can be an expensive fix if they act up, aside from the parts and labour being expensive, the tow bill when your vehicle won't start is also expensive. To avoid all this misery, we are going to let you in on a little secret!
Don't let your gas tank run on empty all the time. When there is minimal fuel in the gas tank, your fuel pump has to work in over drive to get fuel to the engine. You also will pick up waste particles that settle to the bottom of your gas tank and put them directly into your engine.
So next time you're driving and you notice your tank is getting close to empty, do yourself a favour and pull into the next gas station and fill up. You'll thank yourself in the long run.